Costa Rica is a beautiful country. It has a rainforest and gorgeous island living between the Caribbean and Pacific oceans. The Papagayo Peninsula was formed by volcanic activity, and 70 percent of its land is protected against development. Compared to other popular vacation spots, there are few opportunities here to buy property or rent a place for a vacation. It is an exclusive gated community, making it an even better place to visit because you can get away and feel completely hidden on your own personal island. Some of the most
luxurious places to rent for a vacation are located on Peninsula Papagayo.
There are miles of open beaches and thousands of acres of tropical forest in this paradise just waiting for you to discover it. Book the best experience possible with one of these Costa Rica luxury villas.
What to do in Peninsula Papagayo
Explore the trails in emerald forest or take to one of the many uncrowded beaches along the gulf. The Gulf of Papagayo has calm waters that are safe for children and families. If you prefer surfing, you will enjoy one of Guanacaste's beaches. Snorkeling and ocean diving expose you to coral reefs and exotic fish at Monkey Head rock.


Enjoy water sports such as kayaking and canoeing, surfing, or sailing. Witch's Rock has a perfect wave from the swell coming off the rock formations. For land sports, visit the Arnold Palmer Signature golf course, where you can golf on a course with gorgeous valleys and sea cliffs. If you want to experience the local culture, you can watch locals make pre-Columbian pottery or take a cooking class on the local cuisine. You will never be bored when you rent a Costa Rica vacation villa.
Luxury Rentals in Peninsula Papagayo
Serena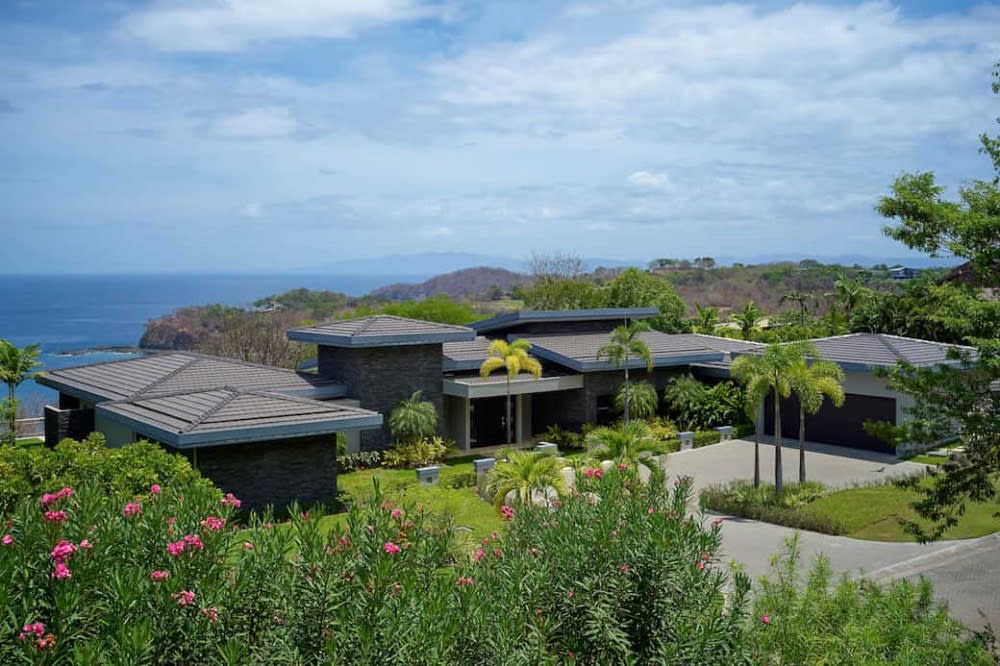 The
Serena Vacation Home
is a four-bedroom, five-bathroom villa with ocean views. It is in a gated hillside estate and is surrounded by dense tropical landscaping. The open floor plan provides ample room for eight guests to have plenty of space. Numerous glass doors open on the ocean side. There are three private balconies and a private terrace. You will gain access to the exclusive owner's beach club, fitness center, and children's program during your stay at Costa Rica luxury villas. An infinity pool is on-site to enjoy anytime and is cleaned daily. The home is modern and elegant with stone accents.

La Escapa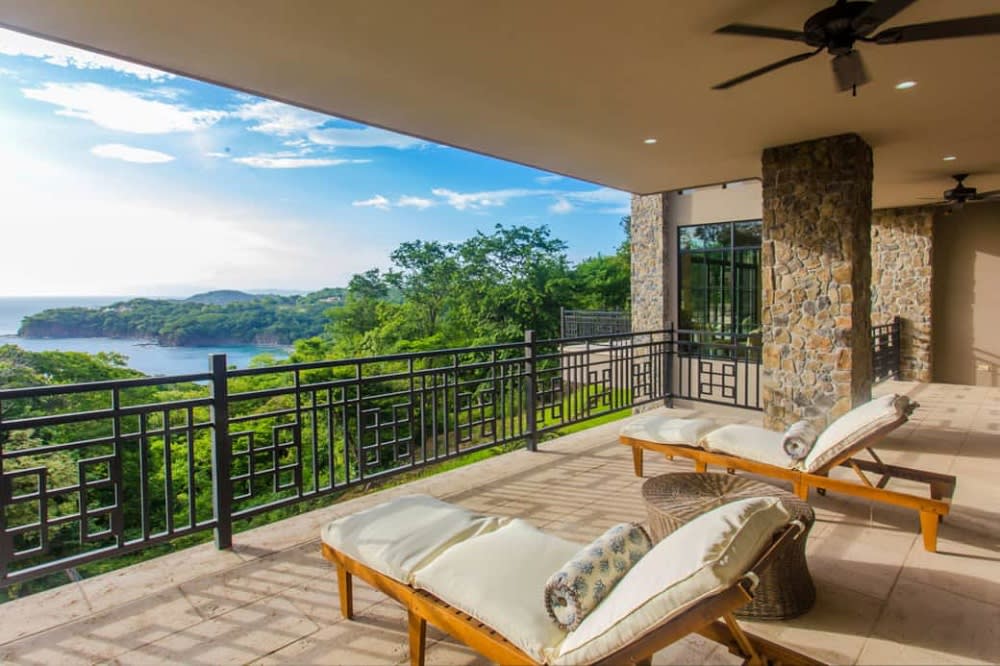 The ocean can be seen from just about every room in the
La Escapa Vacation Home
. It is close to the Guanacaste region's national parks and surrounded by tropical greenery. You have access to the Prieta Beach Club while you stay at this Costa Rica vacation villa, or you can enjoy the infinity pool on-site that overlooks the jungle. Sliding floor-to-ceiling doors provide seamless access to the outdoor barbeque and wet bar.
La Escapa has four suite-style bedrooms for the adults. Children have their own space in a large bunk hall with two full-size beds and two queen pull-out couches. The home has a relaxing ambiance with its soothing architecture and zen-inspired décor.

Wild Indigo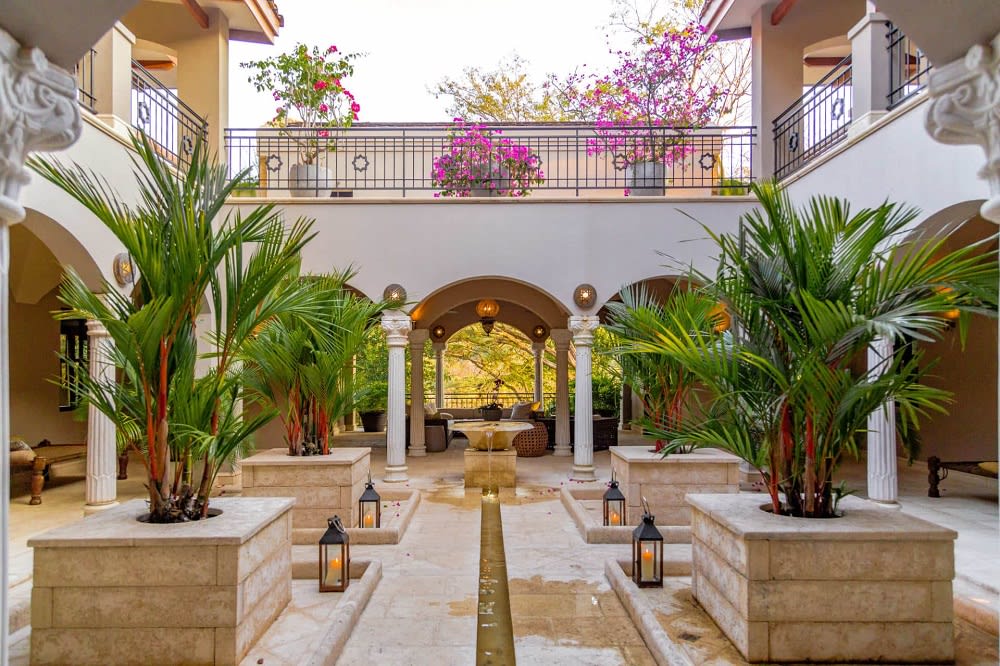 You will feel like you have a whole resort to yourself when you stay at the
Wild Indigo Vacation Home
. The architecture is stunning, like walking into a Spanish garden. The courtyard is open with a waterfall river and a cozy seating area facing the jungle. It is the only one of the Costa Rica luxury villas on the Peninsula with walking access to Prieta Beach. The main house is a 4-bedroom, all with private bathrooms. One bedroom has two twin beds and a queen sofa bed while all the rest have king beds. The casita is 1-bedroom, with a private kitchen and a terrace. There are two pools, and one is a wading pool for children.

Villa Aram
The balcony overlooking the ocean with an infinity pool that seems to run straight to the ocean might be your favorite part of the
Villa Aram Vacation Home
. There is a full outdoor kitchen and bar on the balcony, so you never need to leave. But the inside of the home is also breathtaking with its two-story wall of fresh greenery and floating floor sections. The home has five bedrooms with private terraces and views of the ocean. The five bathrooms are luxurious. The on-site housekeeping service will make sure you are spoiled during your stay at this Costa Rica vacation villa.

Villa Mayana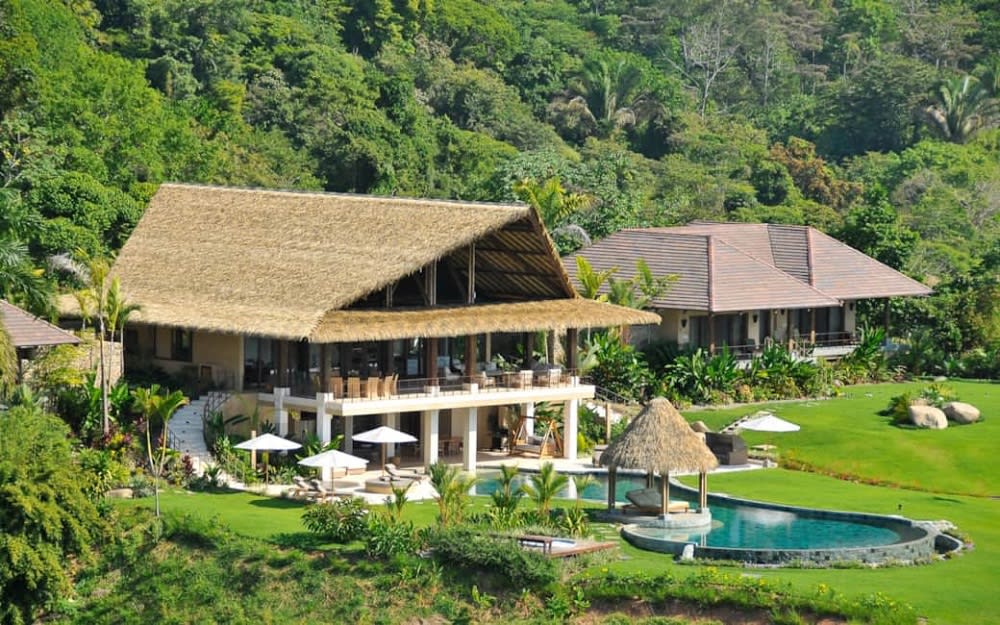 Stay in the middle of the rainforest across from Hermosa Beach at
Villa Mayana
. Listen to the tropical birds and the ocean waves in your personal paradise. Enjoy your own private garden overlooking the forest. The home has ultimate privacy compared to the other Costa Rica luxury villas. In this 4-bedroom villa, every bedroom is a master suite with a large private terrace. The four salas connecting to the bedrooms are a perfect place for children to have their space. A ping-pong table room is a fun place for the whole family to play after swimming in the pool all day. There are indoor and outdoor garden showers.
Finding your luxury rental
When you work with a local expert to book your Costa Rica vacation villa, you can feel confident that you'll receive the best accommodations for your budget. They will work with you to negotiate a stay that will make your vacation like a dream come true. They will also help you navigate the area and find things to do, like a private helicopter tour. They will make sure your stay comes with full access to the exclusive Prieta Beach Club and Spa and the Arnold Palmer Signature Golf Course. They will arrange for a chef to prepare a gourmet breakfast for you. They will make sure you have the ultimate vacation in luxury.
The team at
The Wilder Collection
is happy to answer your questions about vacationing in the paradise of Peninsula Papagayo. They are local experts in Costa Rica's luxury rentals and can help you experience the vacation of your dreams.
Contact The Wilder Collection today!